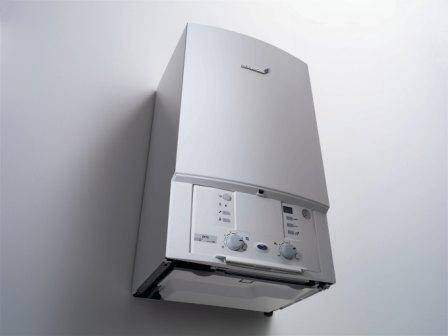 WHY YOU MAY HAVE TO REPLACE YOUR BOILER
Modern boilers are far more efficient for a number of reasons; however, the number one advantage of having a modern boiler installed at your home in business is that they are all condensing boilers. Older gas boilers burn their fuel efficiently; however, that is not where the problem lies. The issue starts as older gas boilers lose heat in the hot gases that tend to escape up through the flue. With a condensing boiler has a much larger heat exchanger, which allows the boiler to recover more heat, ensuring that gases up the flue are cooler, resulting in a more efficient heating system.
If you would like to have a gas boiler installed at your home or business within the Dublin area, contact us today and we can get to work.
SAVINGS GUARANTEED
With boilers costing up to 55% of what you are spending on energy bills annually, The Dublin Plumber highly recommends that you replace your old gas boiler. With a new and modern gas boiler, not only will reduce your home's carbon dioxide emissions, but could save you up to €200 to €500 a year!
WHY SHOULD YOU CHOOSE THE DUBLIN PLUMBER
Experience
With years of experience in the business, our before, during and after work service is unrivalled.
Highly Trained Staff
The Dublin Plumber staff are highly trained in all aspects of system controls and gas boiler technology so we can advise you on the best solution for you and your home. Our staff will listen to your needs and requirements, technically survey your existing system, explain any technical issues and give you a written quotation with all your options.
Registered Installers
All our staff are RGI Registered Installers and work to the highest professional and technical standards.
Feedback
A full Installation Pack is given on completion of all jobs with user instructions, Declaration of Conformance Certificate and customer feedback form. Customer feedback is strongly encouraged and shared with all our team.
Energy Saving Options
The Dublin Plumber also provides Energy saving services including Energy Audits, Assessments, and Heating System Efficiency Upgrades. Our company has been built upon providing value and excellent services to all of our customers. If we have the ability to save you money, we will.