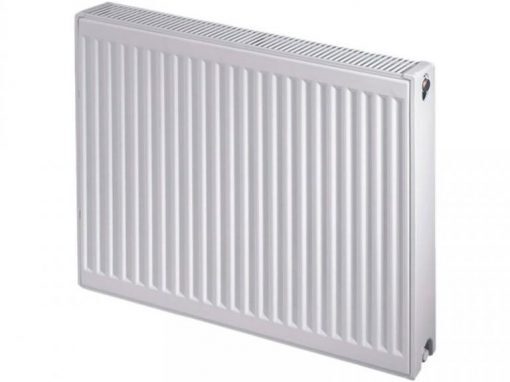 The Dublin Plumber is committed to saving you money on your
central heating
system. Replacing radiators is one way to save money in the long run. All types of replacement radiators are now available. Radiators are being designed to perfectly match the interiors of your home. They are now available in all types' sizes and shapes. From the standard radiator, heated towel rail, aluminium, cast iron, vertical radiators, stainless steel radiators, designer radiators we supply and fit the complete range.
Types of replacement radiators now available
The type standard radiator offers powerful heat output and great efficiency and offer convenient sizes. The double panel radiators are one of the best options for any room and an ideal choice for your home.In Ireland for many years, convector radiators have been one of the most popular. The benefits of a double panel convector radiator are they quickly and efficiently heat a room, because they have convector fins which circulate the warm air around the room. With double panel designs available they are able to produce high amounts of heat, and their simple design means they complement rooms of any style and decor.The double panel plus convector radiator is the perfect choice of convector for many people, because it combines impressive performance and efficiency with convenience. Neither a single nor a double panel radiator, a double panel plus is somewhere in between. These efficient radiators have two panels and one row of convector fins, which means you great impressive heat output, but from a radiator which doesn't take up as much floor space as a double panel, double convector.
Aluminium Radiators
Aluminium radiators can be used as a showpiece in your home. They offer the benefits of being constructed from lightweight material offering you quicker heat up times and more efficient use of your central heating system. They are designed using multiple stages of treatment before the final coating is added. This ensures that both the internal and external surfaces are resistant to corrosion as a result of water damage and environmental effects. They also undergo aesthetic and technological controls to ensure that they comply with all rules and regulations.
Cast Iron Radiators
Today in Ireland cast Iron radiators are becoming very popular a period of resurgence with both traditional and modern homeowners. The cast iron radiator in its design will offer you a traditional feel with a twist of old style appeal coupled with the efficiencies of modern radiator design.
Heated Towel Rails
In Ireland all bathrooms and ensuites should have a heated towel rail fitted. The heated towel rail collection offer everything from ultra to traditional. This must have bathroom accessory will not only heat your towels, and when correctly sized will provide comfortable heat to your bathroom and ensuite.
Designer Radiators
Bespoke designer radiators are now very popular in Ireland. Our radiator ranges not only look great but also practical with space saving designs. There is a very wide range of designer radiators & heated towel rails from slimline, flat panel, traditional and striking bespoke modern designs in a range of colours from white, chrome and anthracite. We've also got a range of stylish valves to finish the look of your radiator, simply choose from straight or angled options.